Admissions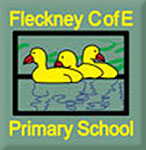 Our Foundation Stage children begin school on a full time basis at the start of the autumn term in the year in which they are five. This is usually at the beginning of September.
All children within the school's catchment area are eligible for admission at this school provided that an application is made to the Local Authority using the 'First Time Admission Application Form' provided or by visiting The Leicestershire Schools Admission Website.
The school can admit children from outside the catchment area if the planned admission limit is not exceeded.

When there are more applications from parents outside the catchment area than available places within the school, the Local Authority admissions criteria will be applied. Parents living in Saddington and Mowsley are automatically offered a place here as their catchment school; transport is provided, free of charge, by the Local Authority for children from the Mowsley area.
For mid-year admissions for all age groups, parents will need to apply to the Local Authority.
For advice and guidance, the Leicestershire Admissions team can be contacted on 0116 3032070.